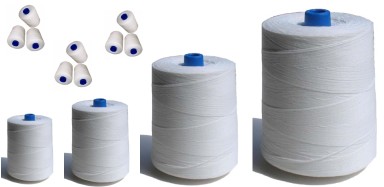 We Carry From Stock all types of Bag Stitcher & Bag Closer Thread whether for Portable Hand Held Stitchers or for Static Stitchers.
Standard White Thread is available 'Off The Shelf' and we can also supply in Blue.
Or, if you have a specific requirement, please feel free to enquire.
From Stock Cones are available in 800g, 1.5Kg,
2.5Kg, 5Kg & 10Kg Sizes.
We will supply any quantity from one cone upwards - No order is too small.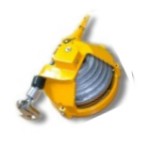 A962 Spring Balance
Prevents Operator Fatigue and Accidental Damage By Dropping. Easy to attach and use on any Bagstitcher.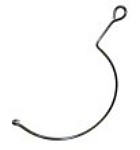 A947 - 254271
Hanging Hook
Used With A947 For Ease Of Use &To Keep Cable Clear of Handle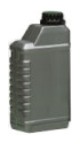 Bagstitcher Oil
High Quality Oil for your Bagstitcher. Available in 125ml, 500ml, 1Ltr and
5 Litre sizes.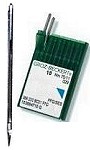 Bagstitcher Needles
From Stock we have all types of Bag Stitcher Needles.
D5 FD5 DNx1
DBx1 B01002 etc.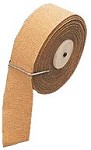 CA-90 Crepe Tape
165ft x 2" Rolls Of Crepe Paper Tape Always Available From Us Here.